STIMULATE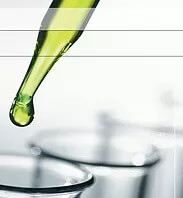 These products will promote skin turnover to stimulate skin radiance and even out the complexion and reduce the appearance of signs aging.
SKIN TONING NIGHT CREAM
Stimulates skin radiance and evens out the complexion.Light Ceutic is recommended for dull skin and irregular complexion.
REJUVENATING CREAM
Promotes skin turnover and reduces the appearance of signs of aging.Turn Over is recommended to treat loss of skin tone, wrinkles and fine lines.
Do You Experience Any Sensitivity?
Yes

Only Around The Eyes

Facial Areas

No
Do You Experience Acne Breakouts?
Which Of These Skin Conditions Are You Concerned About?
Redness

Oil Control

Large Pores

Dull Complexion

Dark Spots

Sun Protection

Fine Lines

Firmness/Lift/Elasticity
Search Product By
Skin Type