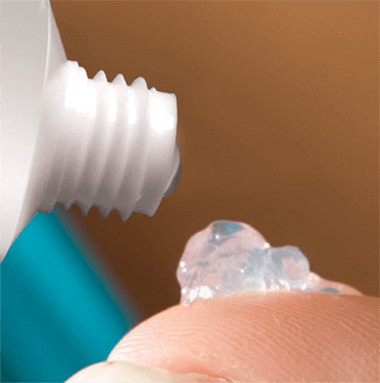 Reduces scars, redness, as well as wrinkles.
SCARS - There are several treatment options which are available to help manage scarring, such as; skin camouflage, surgery, laser therapy and dermal fillers. However, the universally considered gold standard for the prevention and treatment of keloid and hypertrophic scars is silicone sheeting or gel. These treatments are widely used in scar management and have been used successfully for more than 20 years.
It is thought that the occlusive barrier which is formed when using silicone gel or sheets, helps hydrate the scar tissue while protecting from chemical, physical and microbial invasion. It has also been shown that silicone sheets and gels can be beneficial for itching scars, and can also reduce the size and pain/discomfort associated with scars. Silicone sheeting and gels can be used as soon as the wound is closed or sutures removed, and is recommended to be worn for a minimum of 12 hours per day, and if possible, 24 hours. Silicone gel can be particularly useful near joints and areas of motility of the skin; as well as highly contoured areas such as the face, where wearing silicone sheets may not be practical. This non-invasive treatment is suitable for adults and children.
Anti-aging pads - Chest / Facial / Eye/ Hands
Electro static energy provided by the pads when worn is supposed to improve the irregular collagen structure and also creates an increased blood flow which results in an improved skin tone.

Silicone should contribute to moisturising the skin by drawing the skin's moisture to the surface. This process has been shown to hydrate the skin and is an important factor in healing scars. We are simply treating wrinkles as scars by hydrating, improving the Collagen structure, and flattening them out. Prolonged use will help return the skin to a more youthful and supple appearance, by softening fine lines and wrinkles.